An introduction to the Change Impact Assessment

The Change Impact Assessment (CIA) is an online change management assessment tool that:
Measures and compares the likely disruption of a change project on people in different parts of the affected business
Assesses how difficult it could be for people to adapt or commit to change
Updates project risk logs with diagnosis of new barriers to successful implementation
Determines how the impacts and risks inherent in the change inform implementation choices
All fully integrated in our Change Management platform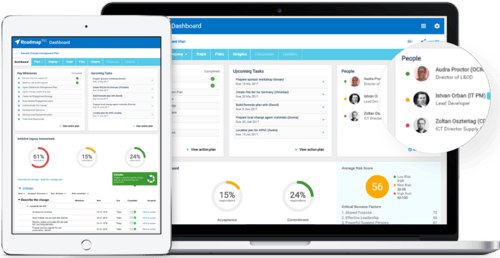 The CIA is just one of 9 planning, diagnostic and tracking tools that are available in Roadmap Pro - our data driven business transformation toolkit that enables you to deliver your change projects more effectively.
To see Roadmap Pro in action simply complete the demo request form. Or visit our website for more details.