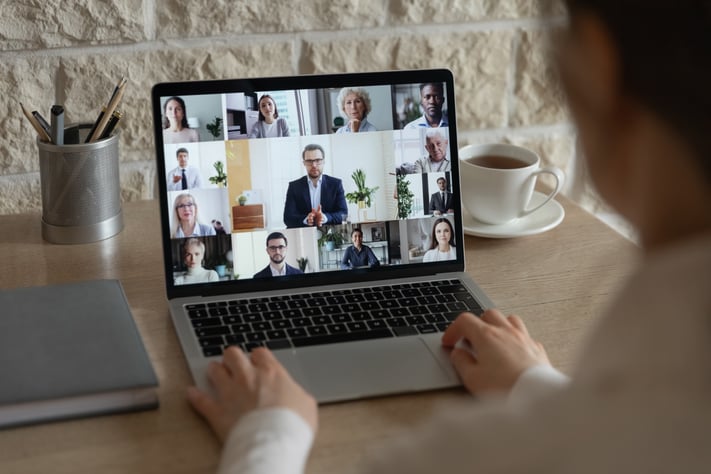 Quick facts
Executive Bootcamp – Leading Change in Disruptive Times
Groups of 10-12 senior level attendees, with expert facilitation, action learning and coaching for immediate benefit
1 day program quickly moving through a globally recognized framework and change tools specifically for leaders
Virtual delivery, typically for in-house teams
Building a "change-ready" organization brings real competitive advantage. And during times of chaos and disruption – like right now - this is not just a 'nice-to-have', but a business essential.
This dynamic, immersive Bootcamp will enable and energize Change Leaders towards a more agile, adaptive approach to driving change in their organization.
Who would benefit from the Bootcamp?
This program is best suited for Change Leaders, especially:
Executive teams, Heads of Business
Transformation Steering Group
Change Management practice leaders
People & OD leaders


Learning objectives
During this 1-day, intensive action-learning program leaders:
assess current organizational change maturity levels versus the change load
understand how change load can be monitored, and demand prioritized to release capacity for business-critical changes
learn how to boost individual resilience, as a cornerstone for building organizational change capability
learn from real data about past change execution and critical success factors to manage change through disruption
understand individual change leadership styles and how effective change leadership networks are created
What do you get?
Role-relevant change resources for senior leaders
Detailed workbook with agile change management framework
Individual Resilience profile and development plan
Change leader/sponsor checklist
Data analytics – including Change Legacy risk profile
Example Bootcamp agenda
Speak to us about tailoring this Bootcamp to your specific organizational needs.
Just some of the organizations benefiting from this capability globally:

"By applying proven methods and tools it means we aren't re-inventing the wheel – and our change management can keep pace with a very dynamic change environment."

Head of People and Org Effectiveness

Biotechnology
Talk to us now
Do you need to quickly build your Change Leadership capability in an agile and flexible way? That enables you to start small and grow quickly?
Contact us now for a no-obligation discussion about your specific needs. Simply complete the form on the right and we will be in touch very soon.
Simply complete the form and one of our Change Experts will be in touch to discuss your needs