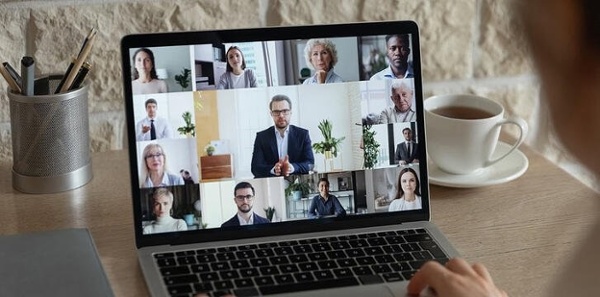 Help your organisation recover and thrive quickly
Adopt an agile, adaptive transformation approach
Quick facts about this Executive Bootcamp
Executive Bootcamp for small or large groups of 15-20 max. senior-level attendees
Proven, globally recognized, research-based framework and tools
Expert facilitation, action-learning, and coaching for immediate benefit
Fast-paced, experiential format, working on live transformation challenges
Flexible virtual or face-to-face delivery
Building a "change-ready" organization brings real competitive advantage. And during times of chaos and disruption - like right now - this is not just a 'nice-to-have', but a business essential.
This dynamic, immersive Bootcamp will enable and energize Change Leaders towards a more agile, adaptive approach to driving transformation in their organization.
Who would benefit from the Bootcamp?
This Bootcamp is best suited for:
Executive teams, Heads of Business
Transformation Steering Group
OCM practice leaders
P& OD leaders


Outstanding. One of the best executive workshops I've ever participated in!
People Development Director, Healthcare
Learning objectives
1-day of immersive, action learning, focused on:
Managing your change load
Boosting individual and organisational resilience
Managing 6 critical success factors for effective transformation
Using real people-change data for measurement, tracking and change oversight
Understanding style and process for developing an effective change sponsor network
Building a high-level transformation / change capability Roadmap for your organisation
What do you get?
Proven Change Management Framework PCI® (People-centred implementation)

Change Management data analytics for measuring and tracking change success

1. Role-relevant change training and resources
2. Detailed workbook with agile change management framework
3. Checklist for change sponsors with practical development actions
4. Current-state change maturity assessment
5. Real people-change data and comparative analytics to learn from past change execution



6. Psychometric behaviour profile with practical development suggestions
7. Expert facilitation, interpretation and development coaching


Typical 1-day Bootcamp agenda
This is a sample agenda, but do speak with us about modularising / tailoring this Bootcamp to your specific organisational needs.
EVERY BOOTCAMP FACILITATED BY EXPERTS
All of our training is led in a highly interactive way by highly qualified senior facilitators with extensive experience in developing leaders and delivering major transformation including: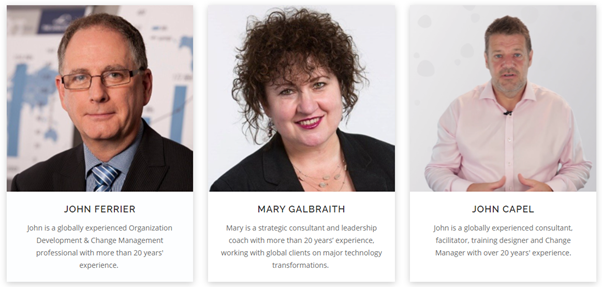 Just some of the organisations who have, and are benefiting from this capability globally:

"Over a 6 year period Changefirst partnered with us to build a global capability to plan and deliver change effectively - starting with our top 250, working through our management spine and with internal project teams."

Head of People and Org Effectiveness

Communications & Information Technology
Talk to us about:
A. Building your Change Leadership capability in an agile and flexible way
B. Tailoring or modularising this Bootcamp to fit your particular leadership needs
C. Getting started quickly and cascading capability to build an effective sponsor network
Have questions? Simply complete the form and one of our Change Experts will be in touch to discuss your needs