A guide to buying a digital change solution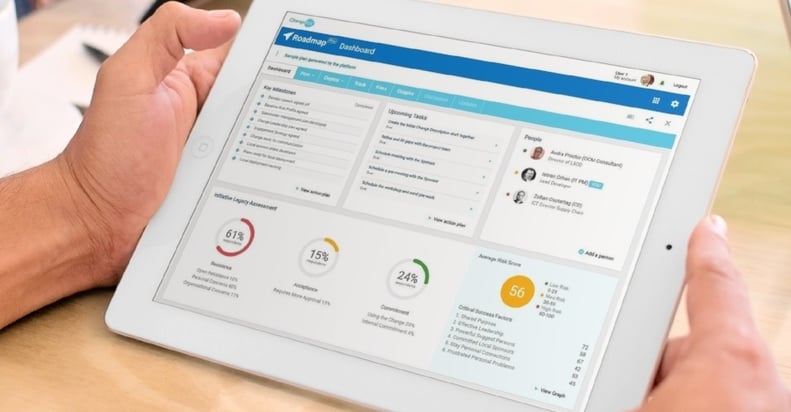 Any digital change platform should be a scalable, data-driven and cost-effective cloud-based solution, and it will always include:
A step-by-step planner – a visually driven guide to the entire change process which fuels the productivity in your team by leading them through key steps in a structured and consistent way
Easy-to-use planning templates - designed to shorten time to implementation on your change projects, proving proven approaches and tips
On-demand learning – personalised and contextual learning delivered as part of the step-by-step planning process and just as the user needs it at key stages in their project
Ability to report on progress – a dashboard driven approach to monitoring and reporting on key project risks with key project stakeholders
Taking these features as 'givens', what are the most important questions to ask when considering licensing a platform?
We're developing a guide to help you through the process of buying a digital change solution, which will be available soon.
If you would like a copy, complete the form and we'll send it to your inbox as soon as we can.