(Ebook) - Leveraging the power of digital in change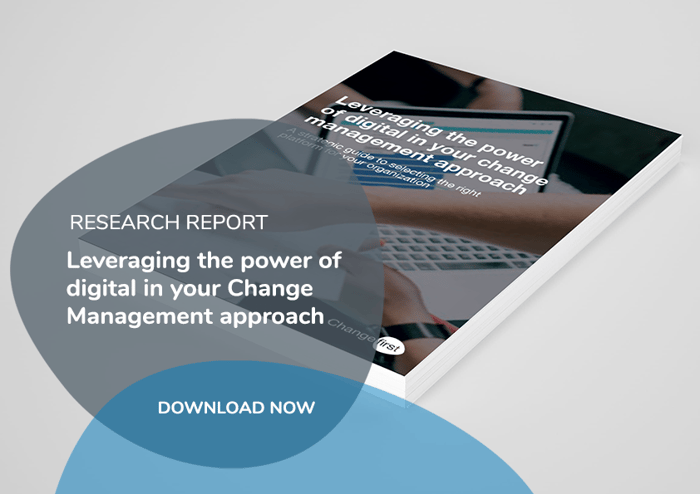 A strategic guide to assessing the power of digital in Change
In this guide we make the case for organizations utilizing an innovative digital platform solution to deliver their change programs more successfully and cost-effectively.
Download Leveraging the Power of Digital In Change to discover:
What exactly is a digital change management platform?
Why it's an essential application for your organization
The benefits of implementing one
A 10 point guide to buying the one that is right for your organization
To download it now - simply complete the form on the right.
The Changefirst team
Share with a colleague