White paper
Our Change Management Methodology - How PCI® Helps You Implement Change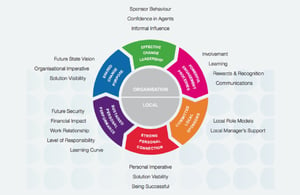 Without a planned approach, tackling change can be daunting.
Changefirst has supported organizations in implementing change for over 20 years. We have used our experience to develop an effective and flexible change management methodology - People Centered Implementation (PCI).
Download Our Change Management Methodology - How PCI® Helps You Implement Change to learn more about:
The leadership case for a change management methodology
5 barriers to lasting change
Change capacity vs demand - where organizations fall short
Overcoming resistance and building commitment
The 6 Critical Success Factors of change
To download it now - simply complete the form.
The Changefirst team
Share with a colleague